It's a shame that Natalie Portman took home the Best Actress Oscar last night for her one-note performance in Black Swan, with the Academy giving Annette Bening's statuette to a younger actress for the third time in eleven years. But it's an even bigger shame that Mia Wasikowska, the true star of The Kids Are All Right, wasn't even nominated for supporting actress.
Who, you ask?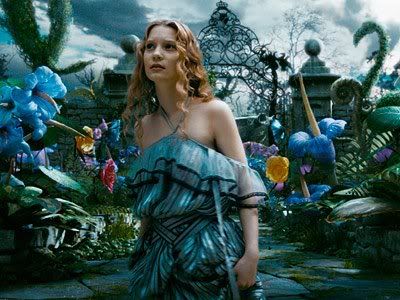 Mia Wasikowska (vah-shee-KOV-ska) is a 21-year-old Australian actress who's best known for her starring role in Tim Burton's blockbuster Alice in Wonderland. I haven't been interested in a Tim Burton film for several years now, and only Googled the lead actress's name when the movie premiered because she looked so strikingly, well, plain, at least by the standards of Hollywood. Needless to say, I didn't bother watching Alice, nor did I give Wasikowska a second thought.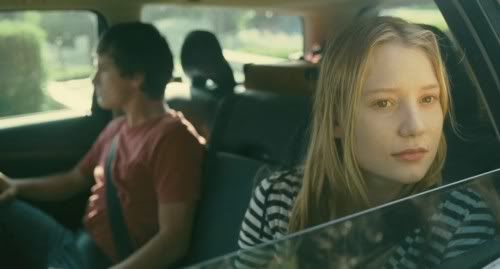 A year later, I saw the superb The Kids Are All Right, which stars a trio of fine, established actors (Bening, Julianne Moore, and the perpetually sleepy-eyed Mark Ruffalo), as well as an unknown young actress who quietly assumed that movie's emotional center. It wasn't until the credits rolled that I learned it was Mia Wasikowska who gave such a naturalistic performance as Joni, a teenage daughter of two lesbian moms who meets her "sperm donor dad" for the first time. Unfortunately, the chattering class hijacked Kids as a peon in the culture wars (straight actresses! playing lesbians! who are gay!) and ignored both Wasikowska and her character, who undergoes an emotional journey as important and affecting as those of the "momses."
I had a déjà vu moment some weeks later when I started watching the first season of HBO's therapy-voyeurism show In Treatment (which is compelling and contrived in equal measure). I had initially guessed that the amazing actress who played the deeply damaged and utterly heartbreaking teenage gymnast Sophie was in her mid-twenties, skeptical that an adolescent actress had the emotional sophistication to embody the smart but deluded, sweet but insufferable Sophie. I realized rather belatedly that I was wrong, and that Mia Wasikowska actually is that good.
I am not the world's biggest fan of Jane Eyre (my Brontë sister novel of choice is the tabloid-trashy Wuthering Heights), but I hope the movie does well so Wasikowska can continue being choosy about her roles. As the plain and priggish but ultimately irresistible Jane, Wasikowska should be well-served by her chameleonic naturalness, girl-next-door prettiness, and faultless taste in movie projects (even Alice, which got her noticed at least), and finally garner the attention she deserves.