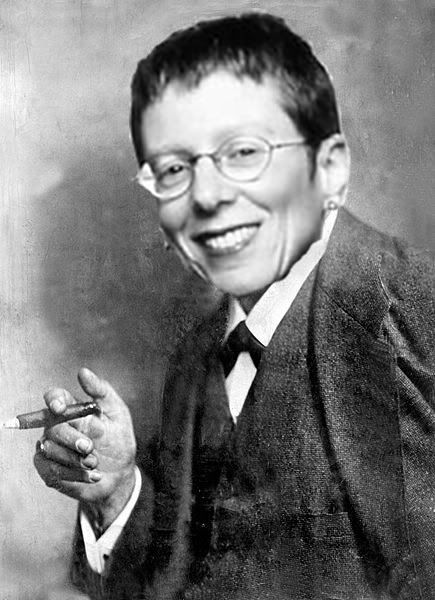 The ejection of Terry Gross's Fresh Air from Mississippi public radio over sexual content is lamentable.  Gross is a fine interviewer who is infectiously curious about a great deal of subjects, and has a lovely and soothing voice to boot.  Moreover, Fresh Air is one of the few programs on NPR that doesn't feel like it is exclusively produced by and aimed at very old people, largely because Gross does bring up the issue of sex quite often, especially when interviewing celebrities.
I first noticed Gross's rather evident propensity to ask her interviewees about their sex lives in a segment with Lee Daniels, the director of Precious.  Although the segment was ostensibly about Daniels' career in film, a large part of the interview also delved into the more sensational aspects of Daniels' private life, such as his homosexuality, his childhood abuse, and his father's shooting.  These parts of the interview didn't feel inappropriate for the occasion, exactly, since such experiences are undoubtedly formative, but it did feel exploitative.  To his credit, Daniels seemed at ease discussing these subjects with Gross, but the larger question of why any of this was relevant to his work in Precious and Monster's Ball (of which he was a producer) remained a mystery.
In another segment with Patton Oswalt and Robert Siegel, the star and the writer-director of Big Fan, respectively, Gross asked them about their experiences in strip clubs, both in shooting the movie and otherwise.  (For the record, they seem to be big fans, no pun intended.)  And the disgusting details that emerged from the recent Louis C.K. interview have now made their rounds through the media (poor Louis C.K.).
So is Terry Gross just a monomaniacal sex pervert?  Sure, maybe, who knows.  But the persistence of sex as a subject in her interviews suggests that, like Sigmund Freud, Gross sees a strong connection between one's sexuality and artistic work.  That is, an artist's sexuality informs, if not determines, his or her creative output.  As a serious journalist, Gross (probably) isn't asking her interviewees about their sexual fantasies, insecurities and practices (only) to be voyeuristic, but because she finds those aspects of her interviewees' lives and psyches to be integral to understanding their art.  This idea of art as the sublimation of sexual desire and unfulfilled libido isn't the most ridiculous idea in the world, though it's not a wholly indefensible one, either. Regardless, it is a worldview that decidedly shapes Fresh Air's (sexy, sexy) content, and future guests of the show better gird their loins accordingly, or be prepared to tell a good story about them.